Charleston Tours
Insight to the Past of the Lowcountry
The abundant Charleston tours of the Lowcountry are enough to satisfy any history buff. Even if history is not your thing, I promise you will find something here to peak your interest. You'll see all the tour options listed below, separated by category.
Not only is Charleston a great city to learn about, but the array of tours offered throughout the area will capture the attention and interests of many.
The best thing about these tours is that the tour guides are required to take a written and oral exam before becoming a certified tour guide for any reputable touring company. This keeps the history true and the stories accurate... just like Charlestonians like it!
There are so many true and interesting facts about Charleston that there's no need to stretch the truth or search for captivating stories to be told to attract an audience. Charlestonians pride themselves on keeping their legacy at hand and passed on with detailed precision.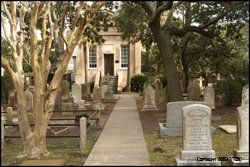 It's really hard for me to choose a favorite here because no matter how you tour the city, you'll be in for a great historical treat:
- I'd say you gotta take a carriage ride... who wouldn't want to see the city in such great fashion?! It one of the best Charleston tours offered. Most carriage tour companies also offer private carriage rides for that Oh so special occasion!
- Then I'd recommend a water tour of course... Charleston is surrounded by water and it's a great way to see the city from the 'outside looking in.' Especially romantic is a dinner cruise!
- A motor tour allows you to see a great deal in the least amount of time... not to mention the great air conditioning to beat the southern summer heat!
- There's also nothing like a great walking tour that allows you passes into some of the greatest buildings, houses and sites of the Lowcountry... a great up close and personal experience!
- GHOSTS?!? Yep... Charleston's got 'em! Take a ghost tour to hear the intriguing stories!
- A nature tour is perfect for any nature buff... and the Lowcountry is beaming with it's own indigenous habitats and inhabitants to explore!
- If you have a group or small party, a private guided tour is the best personal experience you can get!
Tough choices if you ask me! I love them all. Depends solely on your personal interests, but for me, I like a good carriage tour of Charleston. You can sit back and relax, while the guide provides the historical attributes. Simultaneously your views are of the majestic ambiance and architecture that incorporates the heart of Downtown Charleston.
One thing to note here: There are actually three different tour routes for carriages. All carriages tours, no matter what company you choose, are sanctioned to tour the city by a lottery. This means when you step onto a carriage, not even the guide will know which of the three tour routes you will be doing until they get their assignment just before pulling out onto the streets with you already in place. I've gone a bunch of times and have been able to see all three tours. Even if a tour is repeated for me... I still love the ride!
So if you're still at a loss for which type of tour to choose, I guess my best recommendation here is to say:
"KEEP COMIN' BACK FOR MORE!"
One side note: If you have special needs, please be sure to contact the tour company directly to assure you can be accommodated.
---------------------
Have any favorite Charleston tours you'd like to share? Submit your story here! Or see the stories of others.
Tourism Businesses of Charleston: SUBMIT YOUR CHARLESTON TOURS INFORMATION HERE. We will be happy to include you on our site for free to better serve our visitors!
----------------------

CHARLESTON TOUR COMPANIES:
CARRIAGE TOURS
Carolina Polo and Carriage Company
Classic Carriage Works
Old South Carriage Company
Olde Towne Carriage Company
Palmetto Carriage Works
GHOST TOURS and WALKING TOURS
Annual Fall Tours of Homes & Gardens
Black Cat Tours
Bulldog Tours, Inc.
Architectural Walking Tours of Charleston
Charleston City Slicker
Charleston's Best Tours, LLC
Charleston History Tours
Charleston Old Walled City Walking Tours with Al Ray
Charleston Pirate Tours
City Running Tours
Culinary Tours of Charleston
Free Tours by Foot
Fried Green Tours
Old Charleston Walking Tours, LLC
The Ghosts of Charleston/Tour Charleston LLC
The Original Charleston Walks
The Original Pub Tour of Charleston
Wicked Walks Charleston
MOTOR TOURS
Absolutely Charleston
Adventure Sightseeing Tours Corporation
Charleston Brews Cruise
Charleston's Finest Historic Tours
CT's Gone With the Wind City & Plantation Tours
Doin' the Charleston
Gray Line of Charleston
Gullah Tours
Lowcountry Valet & Shuttle Co.
Sites & Insights Tours, Inc.
Talk of the Towne
Taylored Tours of Charleston
NATURE TOURS
Barrier Island EcoTours
Charleston Kayak Company
Coastal Eco Tours, LLC
Coastal Expeditions, Inc.
Middleton Place Kayak Center
Nature Adventures Kayak & Canoe Outfitters, Inc.
Sandlapper Tours, Inc.
PRIVATE GUIDED TOURS
Charleston Tea Party Private Tour
Charleston's Finest Historic Tours
Chai Y'all Tours
WATER TOURS
Ahoy! Tideline Tours
Charleston Charter and Yacht
Charleston Harbor Tours
Charleston Kayak Company
Charleston Sailing Charters
Charleston Water Taxi
Coastal Yacht Charters
Flipper Finders Dolphin Boat & Kayak Tours
Fort Sumter Tours
Harborview Charters
Island Hopper Charters
Lowcountry Cruises
Lowcountry Sailboat Charters
Nature Adventures Kayak & Canoe Outfitters, Inc.
OnDeck Charleston Ocean Sailing Academy/ Charters & Tours
The Reel Deal Charters
Sandlapper Tours, Inc.
Schooner Pride
Shenanigans - Private Catamaran Tours
SpiritLine Cruises
Thriller Charleston
Tidalwave Watersports
Been on a Great Charleston Tour Lately?
Share your story here!

Let others know about your experience with tours of the Lowcounty and help our visitors get a glimpse inside the greats... or not so greats.

Even upload your favorite photos! Then send your page to friends and family to rate and comment on your submission... it's fun!

No need to register to this site and no username and password required to share your thoughts. Contribute at your leisure!
Charleston Tours:
What Others Have Said
Click on the links below to see contributions from other visitors...

Best private boat tour ever!

Just stayed in Charleston and had the greatest boat adventure! Our concierge booked us with Absolute Reel Screamer Charters at Folly Beach, 20 minutes …
I loved Bulldog Tours

Bulldog Tours was by far the best part of our trip! We did the Ghost and Graveyard tour with Anna, and it was awesome! Great ghost stories, and was awesome …
Saw Dolphins on Fort Sumter Tour Not rated yet
We took the ferry from the Charleston side instead of from Patriots Point. The ride was very nice and the best part was seeing the dolphins swimming with …
---
Thank you for visiting our Charleston Tours.
Return to Things To Do In Charleston Home Page
from Charleston Tours