Everything Charleston!
Including Local Favorites…
What's Yours?
An insider's guide to the best things to do in Charleston, SC.
Attractions, tours, shopping, nightlife, beaches, dining and more…
South Carolina is home to one of the most stunning, charming and historically quaint cities in the country... Charleston. I LOVE living here. No wonder so many people want to make it a top travel destination on their lifetime itineraries. Some go so far as to make it their new home.
The biggest questions my friends and family always ask me when they come to visit are "what are the best things to do in Charleston?" and "what should we do when we're there?"
Throughout this website, I'm going to tell you. Better than that, I'm going to get my friends to tell you. And even better than that... their friends and their friends... and other visitors too... and on and on it goes.
So let's cut to the chase. Not only will you find resources for all the obvious and cool things to do in the Lowcountry, but I am also going to give you, up front, the favorite picks from the locals and tourists alike. At your fingertips, you now have inside information on the city's best.
After compiling surveyed data, we've come up with the Top 10 Best Things To Do in Charleston. Well at least in the eyes of those that reside and tour here. But don't take our word for it. We may have come up with a top 10, but there is certainly an abundance of area wonders to make a top 100 if we wanted to. Besides... these are our opinions and like the saying goes... everybody has one. So what's yours?
Keep reading for snippets of what you'll find throughout this site...
What's so special about Charleston, South Carolina? Everything...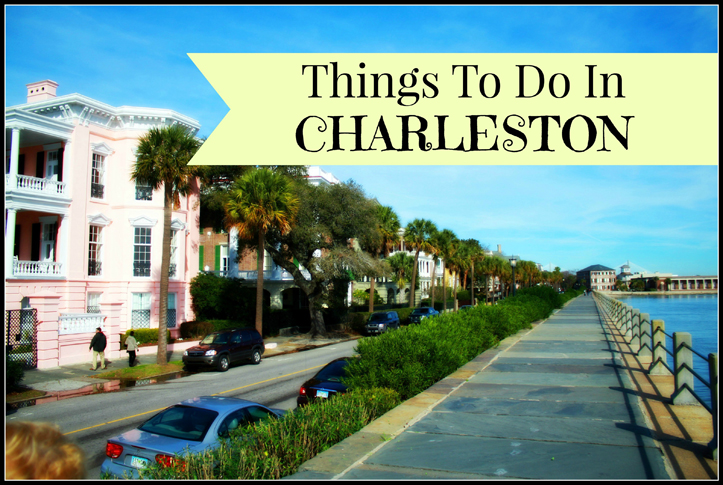 As this site matures, you will find further comprehensive details on this gorgeous city. So be sure to check back often for new material or subscribe to The Charleston Blog to get real time updates. I will be writing all-inclusive information on the following:
Facts & Figures Discover the basic history of the Lowcountry for insight into the ambiance of this "Holy City". Also find details such as area maps, weather trends, zip codes, population size and much needed tourist information on the International Airport and transportation options.
Attractions From the South Carolina Aquarium to the Fort Sumter National Monument and then out to Magnolia Plantation Gardens, you'll find all the top attractions here. There is something of interest for everyone of all ages and delights.
Tours A visit to the historic peninsula would not be complete without embarking on one of the many available historical tours. Whether you prefer a walking tour, motor tour, water tour, carriage ride or a ghost tour, you'll gain tremendous insight to where the city came from and how it got to where it is today. Charleston, SC IS history and you will certainly miss out if you overlook a tour. Begin by looking here for options.
Nightlife Like any great city, Charleston lights up when the sun goes down. No matter your preference for nighttime entertainment, you'll be certain to find what you're looking for with an array of choice bars, lounges, dance and nightclubs, pubs and taverns and various live music venues throughout the city.
Beaches Ahhhhhhh… who wouldn't love a day at the beach?! Area beaches offer something for everyone. Whether you prefer water sports, a good read, shopping, walking, swimming or my personal favorite… napping in the sun, you can find it either at Folly Beach, Isle of Palms, Sullivan's Island or Kiawah's Beachwalker Park. Let's not forget all the great ocean-side bars and restaurants serving up cool refreshers like a Rotten Banana (my favorite! I'll tell you all about it in this beach section).
Shopping From the famous King Street Shopping District to specialty shops along Market and East Bay Street, you can find everything from trinkets and candy stores to jewelry and antiques. Shopping and strip malls in the surrounding areas provide all the additional stores you could possibly need.
Restaurants It's hard to find a bad place to eat here. Some of the greatest chefs in the country reside in our local dining establishments which makes for some of the best food you'll ever taste. From some of the best seafood in the country to good ole home cookin' Lowcountry soul food and everything in between, your taste buds are in for a treat.
Events & Entertainment The arts and culture of the Lowcountry flourish year round with exciting events held annually, sprinkled with amazing one time entertainment concerts, shows and performances by both local and guest troupes. Thanks to the erection of the Performing Arts Center in association with the Coliseum, Gaillard Auditorium and other venues, the Holy City now entertains thousands with Broadway shows, famous singers and bands, dance ensembles, the circus and more. Highlighting the year is the International Spoleto Festival held every May and June.
Parks Run-Walk-Bike trails, picnic pavilions, rock walls, water slides, dog parks, educational programs, festivals, camping and more… its all happening at the numerous Charleston parks.
Golf, Fishing & Boating This southern city is not without its share of recreational sports. Well known golf courses, including the Ocean Course on Kiawah (slated to host the 2012 PGA Championship), Wild Dunes and everywhere in between, all offer both solace and tribulation as you wind your way though the gorgeous Lowcountry greens. And where there's water, there's fishing and boating. One thing Charleston has lots of is water… so suit up!
Relocation & Real Estate All sound too good to be true? Think you want to make Charleston a place to hang your hat? Find out what you need to know in your efforts to make the big move.
Where should you stay when you visit?
It's an easy decision if you know what you're looking for. First choose your location such as Historic Downtown, near the airport, a beach or in the surrounding areas. Then determine your price range. The final step is to peruse the available accommodation options in the following categories:
HOTELS
HISTORIC INNS
BED & BREAKFASTS
YACHT CHARTERS
RESORTS on the BEACH
BEACH & VACATION RENTALS
CAMPGROUNDS
Visit our Hotels & Lodging page for valuable information about choosing they right accommodations for you.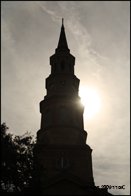 --------------------------------------------------------------
TABLE OF CONTENTS:
The Things To Do In Charleston Blog keeps you up to date with happenings in Charleston and additions to the things-to-do-in-charleston.com website. Subscribe here.
Whether you're a Charleston local or a visitor of the Lowcounty, share your stories with other hopeful travelers! If you're the hopeful traveler, view the stories posted here.
Create a free web page and get pre-qualified traffic to your Charleston tourism business and/or website. Simply submit your content here in a few easy steps. No registration required.
Find favorite picks from Charleston, SC locals here. With this list, your search for things to do in Charleston top 10 best is a breeze.
Save time! Locate any of the Charleston attractions with this easy-to-find and follow guide to the best attractions of the Lowcountry.
What better way to learn about the Holy City than with one of the many available Charleston tours? Choose the one thats right for you: ghost, walking, motor, water, carriage, private tours and more.
Complete with an event calendar, you'll find the best Charleston events listed throughout the year here. Abounding with arts and culture, Charleston is quickly becoming an epicenter of entertainment.
The most comprehensive list of Charleston nightlife options including bars and restaurants, lounges, dance clubs, pubs and taverns and various live music venues throughout the city. It's all right her
There's something for everyone at the local Charleston beaches. Whether you prefer water sports, a good read, shopping, walking, swimming, dining or just napping in the sun, you'll find it here.
What are the best things to do in Charleston for kids? Look no further... here is a listing of the top favorites for the entire family!
Special itineraries created for Charleston day trips. Also includes links to information for the great nearby cities of Hilton Head, Myrtle Beach, Savannah and Columbia.
A comprehensive guide to the best Charleston restaurants in the Lowcountry. Includes a convienient pricing guide with, Kid-Friendly dining and listings by cuisine as well as alphabetically for easy re
From the famous King Street Shopping District to specialty shops along Market and East Bay Streets, you'll find the best Charleston shopping listed here.
An ideal directory for locating the best Charleston hotels and lodging in the Holy City. Includes hotels, historic inns, bed and breakfasts, yacht charters, beach and vacation rentals and campgrounds.
Compare lodging rates with other travel booking sites using this great Charleston hotel search. Then reserve your accommodations. It's quick, easy and informative!
This is the one place to find the Charleston information in highest demand. History, maps, weather, zip codes, transportation and airport details are at your fingertips.
The Lowcountry is the perfect medium for constructing a Charleston photo gallery. So that's what we did. View the works of well known Charleston photographers and then submit your photos too!
Watch this great Charleston video of some of the best things to do in the Lowcountry.
Shop online at The Charleston Store for travel guides, maps, photo books and even walking GPS navigation.
What better place to learn The Charleston Dance than on the veranda of Charleston, SC?! Discover the history and view a video of the steps to the dance that captivated America during the Roaring 20's.
Find valuable travel resources and links to USA and world destinations, including connections for useful travel tips and information sources.
Can't remember where you saw something of interest on this site? Conduct a Charleston Sitesearch here.
People who travel to Charleston also look to travel elsewhere. If you are a travel website you can add a link to us or become partners through a link exchange. Here's how...
We recognize that your privacy is important. This Privacy Policy outlines the types of personal information we receive and collect when you use www.Things-To-Do-In-Charleston.com.
We are always looking for ways to serve our visitors, so contact us with any feedback, suggestions or ideas for the best things to do in Charleston.
The Charleston Dance Company is a ballet-based, contemporary jazz company for youth. It offers the opportunity to grow, perform and gain experience in the realm of contemporary jazz.
Biography of Kristine Wilcox, founding Artistic Director of The Charleston Dance Company and head of the ballet department for SC's oldest running dance studio.
Summer is finally here! Check out our Charleston July Events Calendar for great ideas of events to attend throughout the Lowcountry. There's more to Charleston than just the beach at summertime!
Summer's almost over, but the fun in Charleston, SC isn't! Check out our Charleston August Events Calendar for great ideas of events to attend throughout the Lowcountry.