The Charleston Dance Company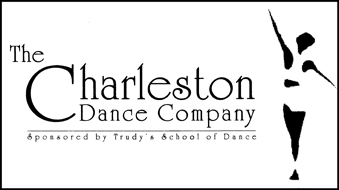 The Charleston Dance Company, LLC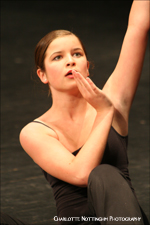 Please Note: The CDC is currently on hiatus to allow the Executive Director time to raise her new and very young children. TINY MOVERS however still remains active.
The CDC is a ballet-based, contemporary jazz dance company for youth. Its intentions are to offer the dance community of Charleston the opportunity to grow, perform and gain experience in the realm of contemporary jazz. It was created for and performed by the youth of the Charleston. The objective is to educate its members and the community about contemporary jazz through public viewing and outreach programs. The inspiring moments that have transpired through the CDC continue to bring great experience and memories to everyone involved... members, parents, instructors and audiences.
Outreach Performances
Performance reviews are presented bi-annually to include a Christmas program and a spring concert with a past portfolio of the following:
Walt Disney World Magic Music Days
Piccolo Spoleto Festival
Folly Beach Renaissance Festival
Folly Beach Summerfest
James Island Arts Festival
Pinckney Palooza Arts Festival
Columbia College Alumnae Concert
Charleston Christmas Tree Lighting Ceremony
Charleston Christmas Parade
College of Charleston
Bishop Gadsden Exhibitions
Lowgators Basketball
Outreach Program
TINY MOVERS Creative Movement Dance Program for Preschool 2-5 yrs.
TINY MOVERS is a creative movement program that partners with area educators to introduce preschool aged children to the world of dance and movement exploration. The syllabus, created by ABC for Dance, meets all NSAE (National Standards for Arts Education) Dance Standards for 2-5 year olds. We travel to area schools and teach a 30-40 minute class to students.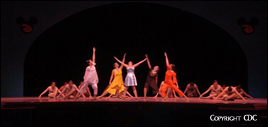 Established
August 2002 – Sponsored by Trudy's School of Dance
August 2008 – Converted to LLC. In affiliation with Trudy's School of Dance
Executive Director
Kristine Wilcox
Past Artistic Director
Erica Capdevila Vaughan

---
Things-To-Do-In-Charleston.com is happy to be a supporter of The CDC.

---
Return to Things To Do In Charleston Home Page
from The Charleston Dance Company